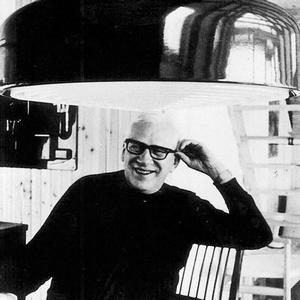 Anders Pehrson (1912–1982), was not only a skilled designer, he was also really sharp at PR. With several design classics in combination with his aptitude for marketing, he put his own studio Ateljé Lyktan on the world map, not least with the now iconic ceiling lamp Bumling .
He was born in Gothenburg in 1912 and after his engineering degree began working as a design manager and designer at Philips in 1952. When he took over as manager of Scanian Ateljé Lyktan in 1964, it became crucial for the company's future. Anders Pehrson decided to invest in mass production of the best-selling lamps, and Ateljé Lyktan now had a more large-scale and international focus. The now iconic Bumling ceiling light was launched in 1968 and became an instant sales success. Even today, Bumlingen is manufactured at the factory in Åhus and is still as popular as when it was launched.
In addition to Bumling , he is behind timeless lighting fixtures such as Supertube and Circling . Bumbling is available in many different colors and designs. Not only as a ceiling lamp, but also as a wall lamp, table lamp and floor lamp – and as a table.