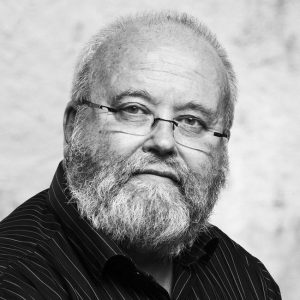 Kjell Engman is a Swedish glass artist. His name is very popular as he has maintained high productivity and has his artworks in many of the most visited places, these are often larger installations where he also uses elements such as sound and light. Diligently hired for public decorations both nationally and internationally.

Kjell Engman is often associated with his collaboration with the Kosta Boda glass factory. His work is often characterized by strong colors, often bright blue, where the light and reflections can get a nice feeling. The motifs often come from the world of music and animals, and the living glass mass has taken on free shapes and movements.

The interior of the Glass Bar at the Kosta Boda Art Hotel was created by Kjell Engman, where a blue bar and cobalt-colored chairs are made of 3.5 tons of glass. The prizes in the TV shows Let's Dance and the Eurovision Song Contest are the glass of Kjell Engman's art. These are blown by mouth, sanded by hand and painted by hand at Kosta Glasbruk.

Kjell Engman studied at Konstfack in Stockholm, Sweden and Pilchuck in the United States. He was born in Stockholm, but lives on the Swedish island Öland.

Kjell Engman signs his glass with KE or Kjell Engman.