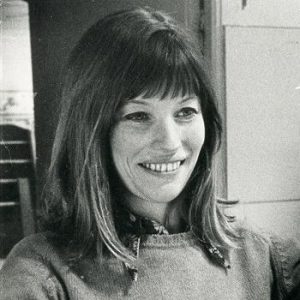 Monica Backström (1939-2020), grew up in Stockholm and trained at Konstfack 1959-64 in money design and business planning.
She started working for Boda glassworks in 1965 after winning a competition in connection with the mill's 100th anniversary. Monica Backström was active there for over 40 years and quickly became famous for her experiments with both techniques and design.
Pop fashion was featured in her glass and clothing collections and her ice cream was included in the collections of the Museum of Art & Design in New York. She is also represented in the collections of the National Museum, the Kalmar Museum of Art and the Victoria and Albert Museum.
Among her huge glass production, mushrooms, eggs and "space rockets" became the most popular creations. In a large, retrospective travel exhibition in 2009 she showed both her long art and her impressive space through glass, clothing and jewelry. The show was entitled "Nothing Is Given. Everything Is Possible".